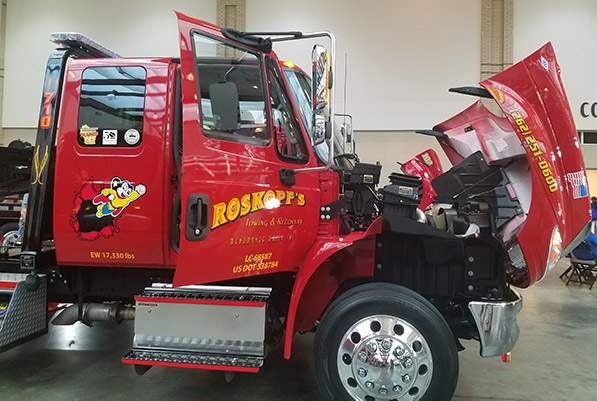 A mighty truck to save the day. Roskopf's Towing, WI
---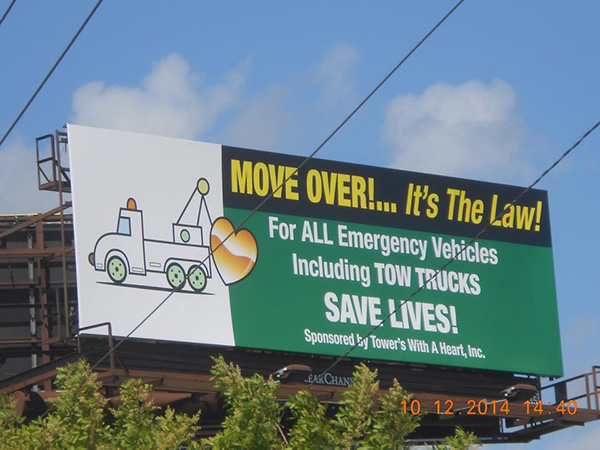 "Towers With A Heart" is a group of friends and co-workers coming together to protect those who are helping others on the busy roads. This organization hopes to raise funds to provide billboards and signs on the road to educate drivers about this law, and the hazards that occur when motorists do not obey the law.
---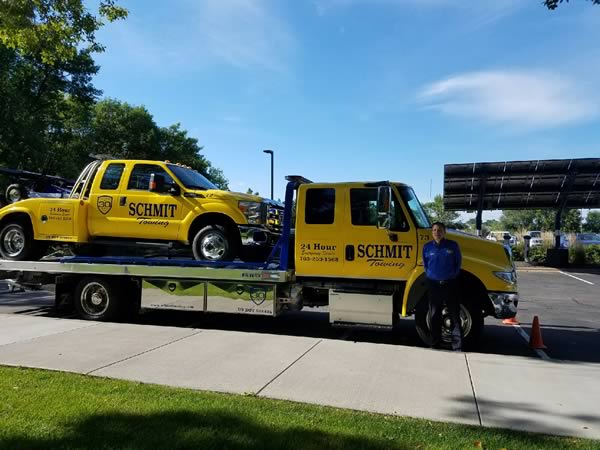 Tow Vendor Elite Steve Schmit showcased his latest tow equipment at Element Expo in Eden Prairie
---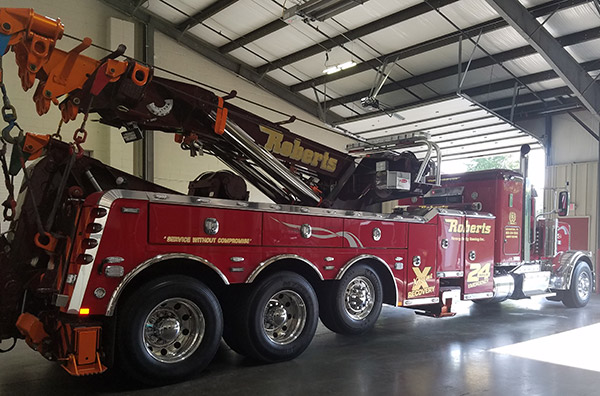 A shining example of the Roberts Heavy Duty fleet, Lexington KY
---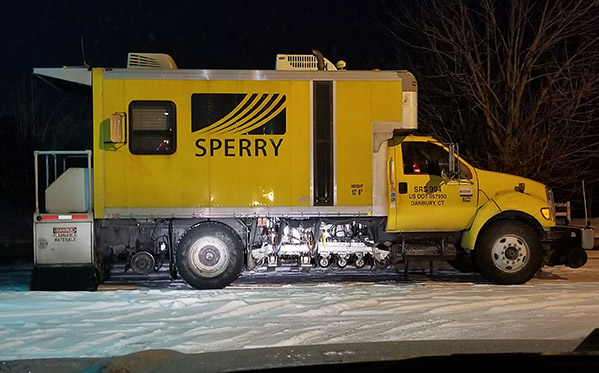 One of the latest specialized units of the Sperry Rail Fleet
---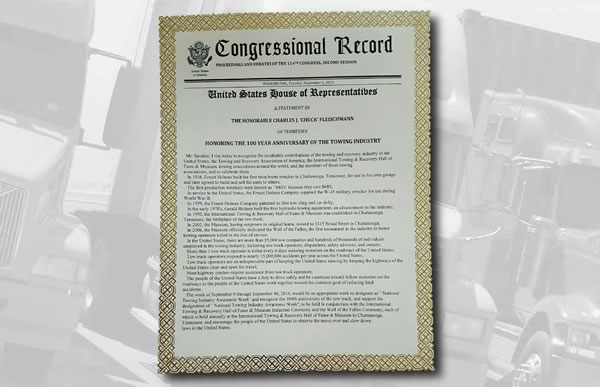 A proclamation from Congress was read recognizing the 100 year of the tow truck and establishing September 9 to 16 as National Towing Industry Awareness Week
---
Contact Us
Becoming an INA Towing Network customer is easy. Call (866) 853-2125 and an experienced towing professional will get your equipment back on the road promptly!
Click to Contact